Our newest pattern was just released! It features three grow with me sizes, so one pair of pants can last about 3 times longer! The sizes are 3 – 12 months, 1 – 3 years, and 3 – 6 years. In our family, the knees usually wear out before the pants are outgrown so what's great about the newest pattern is that the knee patches are reinforces with 2 layers! This will help the grow pants to last even longer for those kids that are hard on their clothes.
The knee patches in the Grow Along pattern have been extended to the cuff line of the pants pattern to make the assembly easier. The reversible option doesn't have a cuff but the moto style patches still end in the same place to keep the pattern pieces consistent. Some of our testers preferred a shorter moto patch option. The issue with shortening the patch is that we still want the knee patch to sit over the knee for the entire life of the pants, so we can't just cut it off wherever. So below I have a tutorial that shows how to adjust the moto style knee patches so that they are shorter, but still sit over the knee! There are two sets of instructions, one for the reversible option and one for the cuffed/non-reversible option 🙂
Unfortunately the 3 – 12 months size you would only be able to remove an inch off of, so this tutorial does not include how to shorten the patch for the baby size.
You will need:
Reversible Option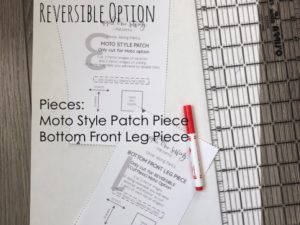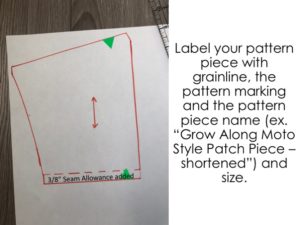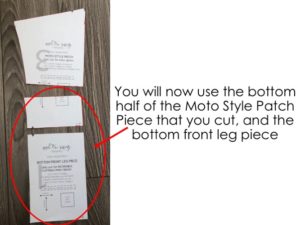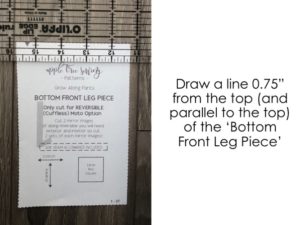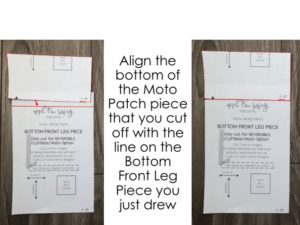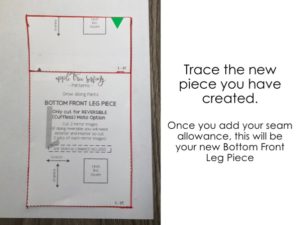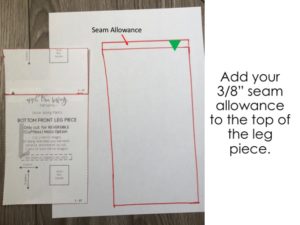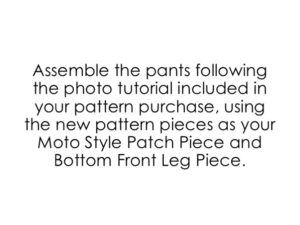 Non-Reversible (Cuffed) option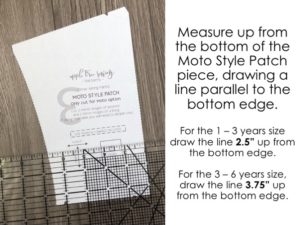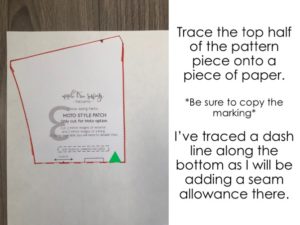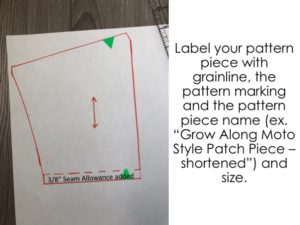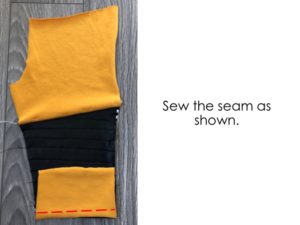 And You're Done!